Welcome to Provence Secrète
Our team is made of specialists of Provence, especially of the Luberon, we are constantly looking for beautiful homes and quality properties around the hilltop villages of Gordes, Roussillon, Ménerbes and Bonnieux... We are visiting a lot of them, but only a few are carefully selected. Our main strength are our perfect knowledge of Provence, our professionals experienced in real estate, especially when it comes to find the charm and the soul of a house, and finally our knowledge in luxurious hospitality and marketing... Provence Secrète is based on a combination of skills dedicated to research and promote the villa and mas of Provence. Founded in 2002, with a rentals department for holiday with swimming pool, we'll help you choose the best place for an unforgettable holiday with family or friends, or simply to discover the Luberon in a weekend-long trip. The word of mouth recommendations we get from our customers is the best possible testimony to the quality of the sites and services we selected for them. For those who dream of going even further and to buy their own piece of sunshine, our sales team is always available to help you in your search for a very secret address...
Our concept and philosophy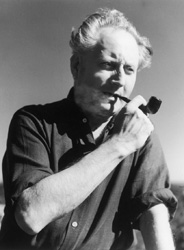 " From the first day, you will discover twenty houses, each one more beautiful than the others, just enough ruined to decide to arrange them to your style. But wait...: you must know why the owner abandoned it and wants to sell it. Sometime, it's a question of water or for the situation, and for some it's a more subtle… some are sterile. Some can have everything, except the faculty to create your happiness. Real houses hides, you'll not find them alone. You'll need help. Look, this one is perfect... "

Jean Giono, Provence, Houses in Provence, 1965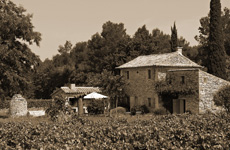 Provence Secrète : The concept in video...
"Finest adresses are often a well kept secret..."
For several years, some asked us why Provence Secrète ?...
Trough a video, we try to explain it...